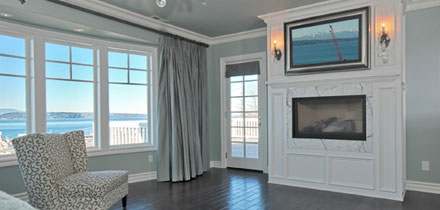 Consulting & Design
CEDIA Certification offers you the finest in custom electronic residential design and installation ... and peace of mind.
How do you choose a company to design and install your home theater, multi-room audio or home automation? How can you be sure they know how to bring out the best in today's highly sophisticated systems for your home's unique needs?
Look for CEDIA Certification.
CEDIA certified professionals are a select group. They are proven experts who are committed to a higher standard of education. Hiring a CEDIA Certified professional gives you peace of mind-—and the finest in custom electronic design and installation. Your home deserves nothing less.
These Cedia sponsored articles for homeowners are available to help consumers learn what to look for and what questions to ask when selecting an installer.