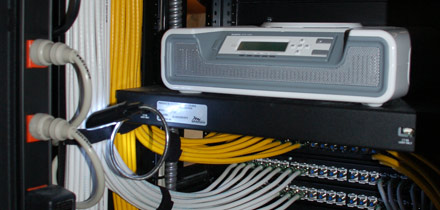 Structured Wiring
One of the wisest investments you can make in your home is the addition of high-speed wiring (also called structured wiring.) This is typically specified as Category 5e communications cabling (to distribute telephone calls, computer data and music around the house) and RG-6 coaxial cabling (to distribute satellite, cable TV, security camera and other video signals around the house.) Structured wiring is the backbone for many of your home's systems including:
telephone
television
networking
high speed internet
video monitoring, and more.
We make sure your home is wired for both your current and future needs.